Where are all the Women in Graphic Design?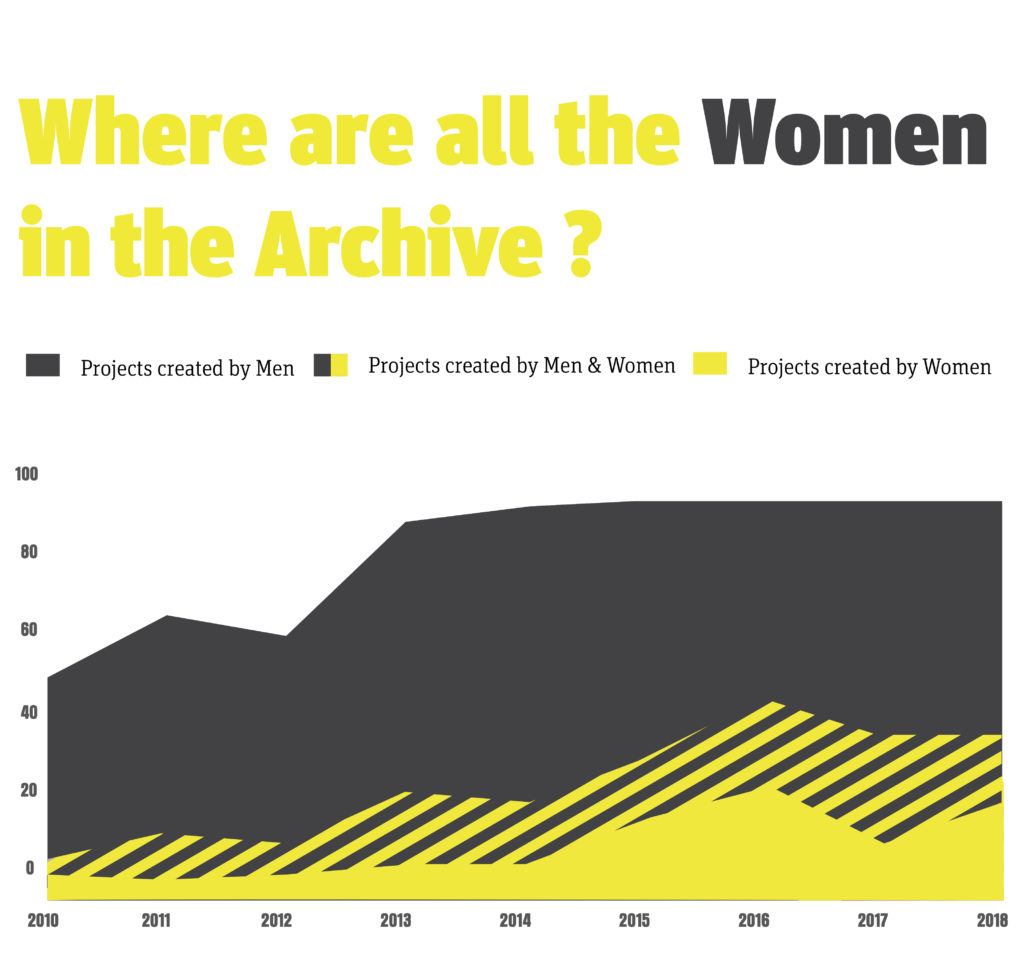 by Catherine Butler
As a woman in graphic design I was interested to see how we were represented within the graphic design community.
I started looking within the 100 Archive selection to see does it represent the 59.5% male 40.4% female membership. It did not, with men's work being selected more. Why is this? When 70% of graphic design students are women, how come only 40% move onto working in the field. With less again actually having leadership rolls, only 11%.
This data visualisation is to raise awareness to the gender gap in design, something that needs to change.
Visualizing this idea, I wanted to stay away from the stereotypical gender signs and colour. Sticking to a simple graph with a strong block of grey to show the male dominance within design.